Beth Portman Sings (YouTube)
Beth presents her 2021 Song Series of originals and covers with a vintage-vibe on her YouTube channel 'BethPortmanSings'. Started on New Year's Day of this year, each week Beth produces a songVid and posts on Friday. Beth will have produced 52 songVids by the end of the year. Here is song 048.
"

Stellar vocals, compelling songwriting and a dramatic and engaging stage presence."
— Vic Bell, Artistic Director, Nickelodeon Music Club
NEW ALBUM COMING: 'Great Great Day' to be released Spring 2022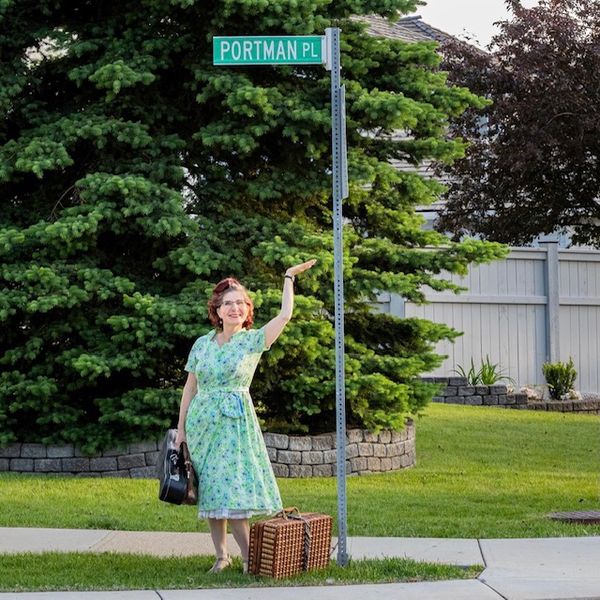 "

Beth's performance was top-notch. Highly recommended if you're looking for a nostalgic feel."
— Brandi Watson, Theatre Manager, Horizon Stage
Beth Portman is a storyteller, presenting her personal perspective on life and love through original lyrics and engaging music. Inspired by the musical styles of the early to mid-20th century, Portman's music has been described as clever, touching and sassy. 
As a solo performer, Portman builds rhythmic layers using suitcases and their contents to support her original songs, vocals, ukulele and guitar work. It's a contemporary twist on her vintage vibe sound that's creative, playful and in the moment.
Portman also performs with her band 'The Good Find'. Instrumentation ranges from an acoustic bass and guitar duo to an expanded version with a female vocalist and or drummer, who, along with Portman, incorporates percussion through suitcases, picnic baskets and mint boxes.
Based in Edmonton, Portman has performed across Alberta in an assortment of venues that include the Arden Theatre, Horizon Stage, the Nickelodeon Folk Club, the Bailey Theatre, Fort Edmonton Park's Capitol Theatre as well as numerous performances for the Secret Streetcar Concerts, Battle River Railway Excursions and VIA Rail's Artist on Board program.